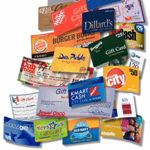 Customer Loyalty Programs
By implementing a loyalty program, you will gain insight on how your customers use your products and services, while deepening customer relationships.
Building and maintaining a successful business requires an in depth understanding of customers and how they behave. Our loyalty solution takes the guess work and antidotal observations and offers your business an end-to-end, real-time, tender and ID neutral, point-of-sale solution that tracks your customers' shopping and spending patterns. To deepen customer relationships, secure customer loyalty and encourage repeat business, you can tailor your promotions and rewards.
Grow Your Business
Influence desired customer behavior
Create customer brand loyalty
Reward most profitable customers
Build valuable customer relationships
Increase opportunity for more revenue
Support Your Customers
Get a personalized brand experience
Gain status as a valued customer
Receive effective and relevant offers and rewards, and ongoing program communication
Enjoy immediate reward gratification