Merchant Processors Credit Card Terminals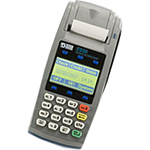 Merchant Processors FD50
The Merchant Processors FD50 terminal offers businesses an affordable, point-of-sale terminal. Featuring a compact design, easy navigation and equipped to support upgrades. This terminal will allow virtually every type of payment type to be accepted securely.
Features:
Verification and processing capabilities for ATM, debit, EBT transactions and check payments
IP connectivity with dial backup
Compact, small footprint design
Three-track magnetic stripe reader
Support for contactless payments
32 MB RAM standard memory
USB ports and 1 serial port for peripherals and future expandability
Address verification service
Complete support and easy installation
Integrated 2.25″ wide thermal roll printer
Six durable screen-accessible keys
Secure Sockets Layer (SSL) encryption
Quick, hassle-free drop-in paper-loading
Download PDF of the FD50 Terminal.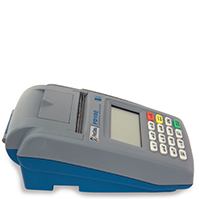 Merchant Processors FD100
The Merchant Processors FD100 terminal is a fast terminal that combines performance, security and reliability. Adaptable to changing environments and circumstances, this terminal integrates and supports various communication interfaces.
Features:
Intuitive touch screen display for ease of use
Fast terminal downloads using IP or dial-up over a standard 56K modem
Easily supports both IP and dial-up with Secure Sockets Layer (SSL) encryption
True 32-bit processing (ARM 920T 32-bit CPU core)
Drop-in paper-loading system is quick and hassle-free
Verification and processing capabilities for ATM, debit, electronic benefits transfer (EBT) transactions and check payments
Fast printer capable of 15 lines per second
IP capability with dial-up as connectivity backup
Compact design
Durable keys
Touch screen capability with 128 x 64 graphic LCD display
Merchant-friendly one-touch feature for daily functions
Three-track magnetic stripe reader
Contactless support
64 MB RAM standard memory
Five USB ports
Address verification service
Batch history
Simplified support and installation
3-inch wide thermal roll printer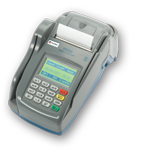 Download PDF of the FD100 Terminal.
Merchant Processors FD200
The FD200, an all-in-one space saving point-of-sale solution with a low cost ownership. This terminal accepts virtually all payment processing options, including credit, debit, gift cards, TeleCheck and is expandable for future processing needs.
Features:
Accept virtually all payment types in a single, integrated space saving device
WiFi capabilities
Intuitive touch screen technology
Supports IP (Internet Protocol) or dial-up connection
Integrates with TeleCheck ECA
Supports contactless payment technology
Optional Dynamic Currency Conversion (DCC) service
Download PDF of the FD200 Terminal.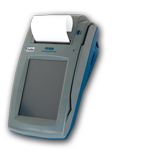 Merchant Processors FD300
Merchant Processors's top-of-the-line FD300 terminal is the best choice for merchants who require an advanced credit card terminal that can manage multiple businesses at the same location and still offers superior performance.
Features:
Large, easy-to-use color touch screen display
Windows? CE operating system
Fast downloads via IP with dial-up as back up
Built-in 3? wide thermal printer
Multi-language capability
Accepts virtually all payment options
Complete diagnostics for support and installation
32 MB Flash/32 MB SDRAM memory
5 USB ports, 2 serial ports, phone and modem ports for current connectivity and future expansion
High quality manufacturing designed for durability
Wi-Fi enabled (optional)
Download PDF of the Merchant Processors FD300 Terminal.