ATM – Automated Teller Machine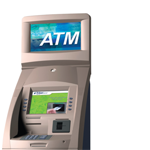 Triton RL5000 ATM
The Triton RL5000 model delivers a superior level of performance, reliability and customization options to the ATM industry. Merchants of all sizes can easily configure this machine to suit their needs. All merchants can benefit from this addition to their location.
Features:
10.4″ VGA color screen
80mm thermal printer with graphics capabilities
Keypad Encrypting PIN Pad (EPP) PCI compliant
Mid-topper standard increases visibility
ADA Compliant – Americans with Disabilities Act(ADA) compliant and audio compliant
128 MB flash memory, expandable and 128 MB RAM
Multi-lingual capabilities with cassette options available
Electronic lock standard
Download PDF of the RL5000 Terminal.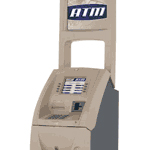 Triton(R) RL2000 ATM
The Triton(R) RL2000 model is the latest in affordable ATM solutions. This potential source of income is flexible in both high and low-traffic locations. The RL2000 is functional and combines advance capabilities with a streamlined, walk-up design.
Features:
5.7 color screen standard
60mm printer with graphics capabilities
Visa/PCI Encrypting PIN Pad (VEPP)
Motorized card reader
Americans with Disabilities Act (ADA) COMPLIANT with audio transaction guidance for the visually impaired and accessible keyboard layout
Electronic lock standard
Download PDF of the RL2000 Terminal.